PRP Hair Rejuvenation Therapy For Men
PRP Hair Rejuvenation Therapy is offered to men who are suffering with hair loss.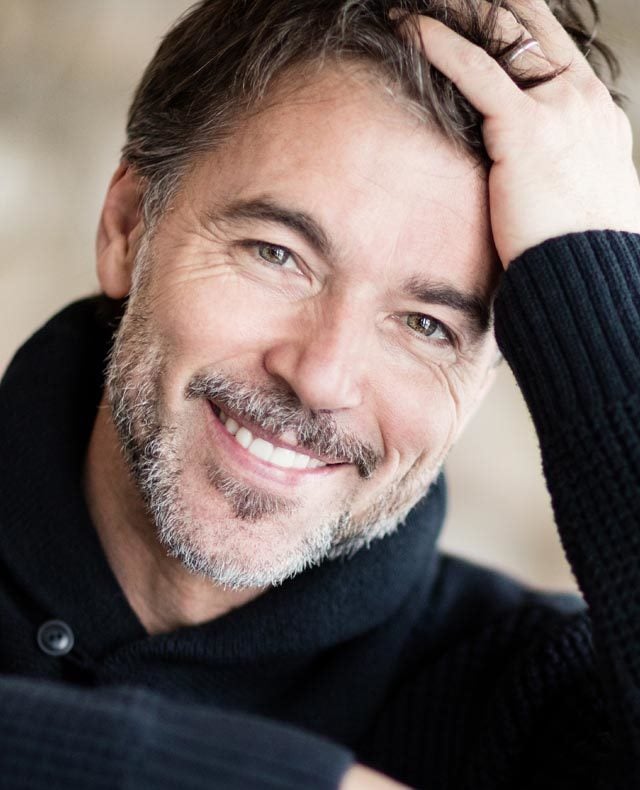 Hair loss is a common feature in men. 
Results in women are usually very good. However, we at Zenith have developed a protocol that gives very good results in Men.
What is Hair Loss?
Most people lose between 50 -100 hairs per day, without even noticing!
It isn't usually something you should worry about, although occasionally it can be a sign of a medical condition.
Some types of hair loss are permanent, like "Pattern Hair Loss" or "Pattern Baldness" which occurs in men, and more commonly affects the top and front of the scalp. You'll often find that this type of hair loss is hereditary and runs in your family.
There are other types of hair loss, which are usually only temporary. These include:
specific illness (Alopecia)

stress

weight loss

iron deficiency

cancer treatment
Treating Male Hair Loss
We understand that having these bald gaps in your hair can be distressing and upsetting and may have a large impact on your self-confidence. 
Platelet Rich Plasma (also known as PRP Therapy) can be used as a great technique to treat hair loss. PRP can help to trigger natural hair growth by increasing blood supply and stimulation to the hair follicle, and in turn, increases the thickness of the hair shaft.
There are many reasons to consider PRP such as:
no artificial materials are used in this procedure, the plasma is found in your blood which is taken straight from your body

the treatment takes less than 60 minutes 

completely non-invasive 

very minimal downtime afterwards
At Zenith Cosmetic Clinics we offer the PRP procedure for hair loss, Skin Rejuvenation  and Acne Treatments!  
So How Do You Get my Plasma?
15mls of blood are taken from you as a small sample; it is then spun in a machine to separate the portions of plasma and platelets (naturally found in our blood).
The Platelet Rich Plasma (PRP) portions of your blood are then injected back into your skin. This triggers natural hair growth by increasing blood supply and additional stimulation to the hair follicle, releasing growth factors that attract stem cells to help your body repair itself.
Is PRP Hair Rejuvenation Suitable for All Men?
Unfortunately, not everybody is suitable. Where we will try and help everyone that we can, those with skin diseases and particular illness are unable to take part. These illnesses include:
Systemic lupus erythematosus (SLE)

Specific allergies

Porphyria

Cancer

Severe metabolic and systemic disorders

Abnormal platelet function

Critical Thrombocytopenia

Haemodynamic instability

Anticoagulation therapy

An underlying infection in the scalp
If you do not have any of the above conditions, then we are confident that we can treat and help you!
PRP Hair Therapy Procedure 
Before the day of your treatment, we'll sit down with you during a consultation to assess your current situation, and what it is you want to achieve from this treatment. We can then identify the best areas to target and come up with a bespoke Treatment Plan to help achieve your desired results. 
The treatment itself generally takes around 60 minutes, and you may start to notice improvements within 4 weeks.
Why Choose Zenith Cosmetic Clinics for Male PRP Hair Treatment?
Here at Zenith Cosmetic Clinics, we get excellent results from our PRP Hair Rejuvenation treatment that has been developed from a tried and tested regimen. We have the most proven and widely tested PRP system in the world!
FAQs
Over the last few years we have refined the method of injecting PRP into the male scalp so that most people do not find it uncomfortable at all.
Can PRP Rejuvenation for men regrow hair?
Yes absolutely, as long as the hair root (follicle) is still present then the hair will start to regrow when stimulated. PRP is now recognised as a very effective treatment for hair loss and is universally used following hair transplants to encourage the hair to grow.
If the skin on the balding area has become shiny and all hair follicles have died, then other treatments are more useful. PRP is a stimulant treatment and cannot create hair follicles but can dramatically help and rejuvenate existing follicles and increase thickness giving an overall appearance of longer and thicker hair correcting thinning and balding areas.
This needs careful assessment and depends on the severity of the original Hair Loss and results desired. With men, having the treatments  every 3-4 months is beneficial. 
This will all be discussed with you during your consultation and be listed in your bespoke Treatment Plan after discussing your needs, lifestyle and budget.
Is PRP hair therapy safe for men?
Absolutely, there are no significant risks using PRP on the scalp.
Before & After
See the results for yourself
Please browse the positive outcomes other patients have experienced from this treatment.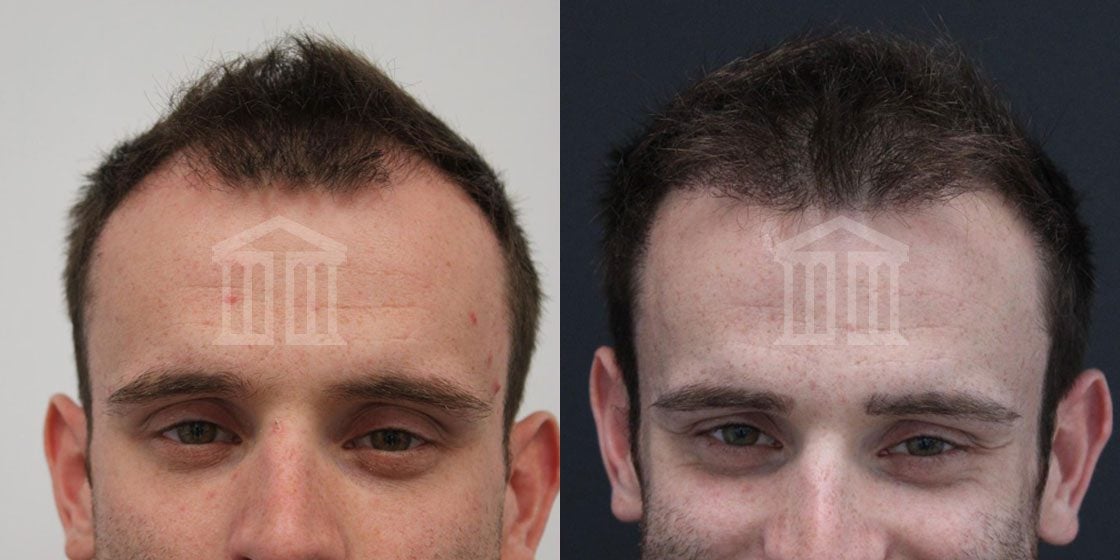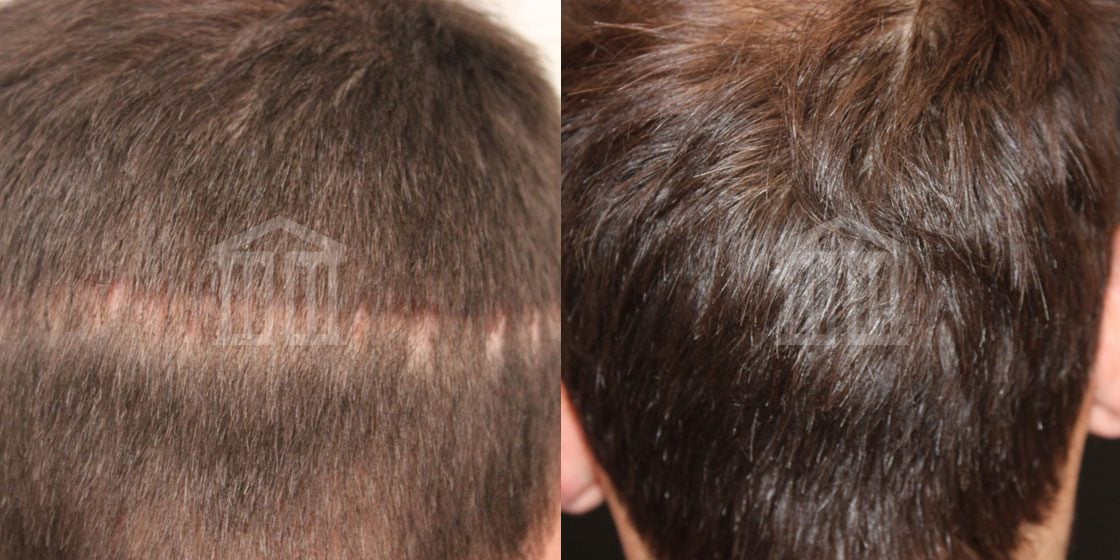 Making treatments affordable
0% Finance Available
Patients are often concerned about affordability of a treatment. To help alleviate this concern we provide flexible payment plans to suit your budget.
We can offer six months 0% interest option for any procedure over the value of £2500. Interest bearing options are also available if you wish to spread your payments over a longer period of up to 5 years. Please contact our team on 0115 959 6999 for further details or click the link below.
---
Finance your treatment
PRP hair therapy for men costs
Initial consultation...
£30
Redeemable against your treatment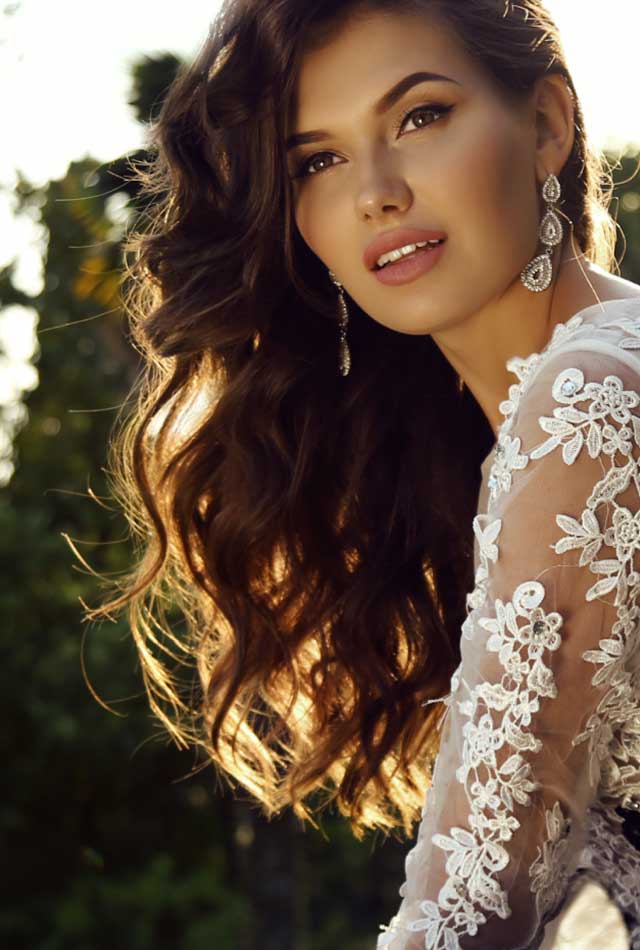 PRP hair therapy for men: overview
At a glance
Duration
Up to 60 Minutes per treatment
Downtime
24 Hours
Anaesthesia
N/A
Results
Within 4 Weeks
Longevity
3-4 Months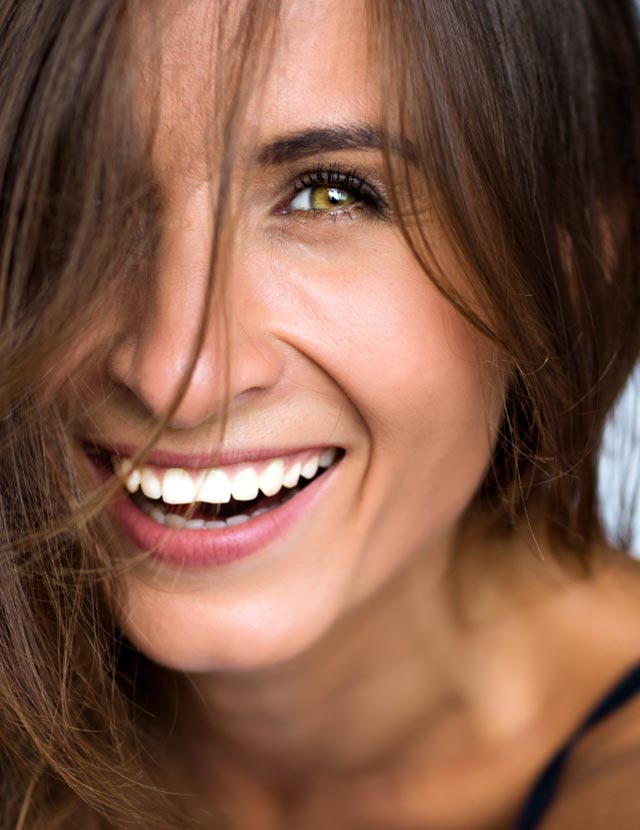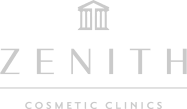 A clinic for you by Zenith
Cosmetic dentistry at its finest
We have a fantastic Dentistry team led by industry professional Professor Paul Tipton. Professor Tipton and his associates work on some of the most intricate cosmetic dentistry cases at our Nottingham Clinic.
---
Visit our Dentistry site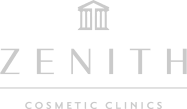 The goings on at Zenith
Zenith Journal
The Zenith Journal
UK Hair Transplant VS Turkey- Is the UK overcharging for treatment?
---
Read the story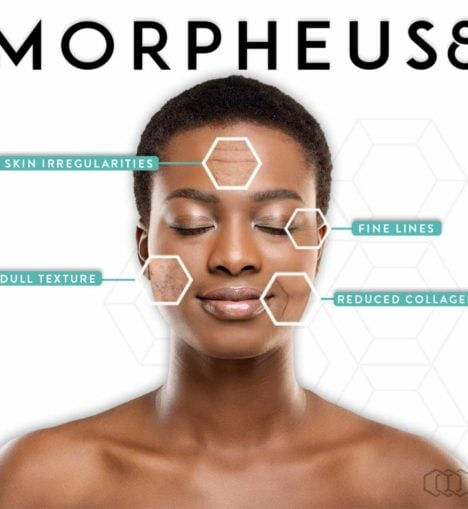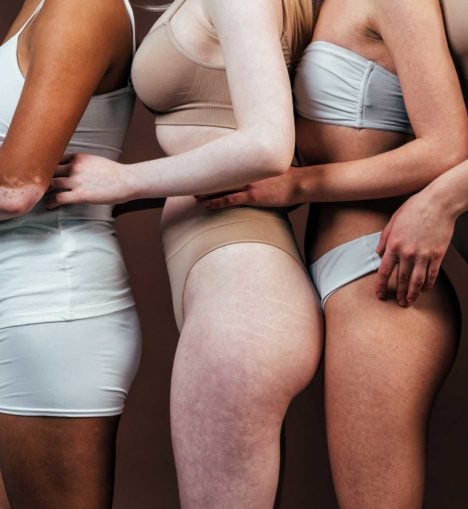 The Zenith Journal
Is it really possible to freeze fat?!
---
Read the story
---
View all journal posts