Breast Reduction
Mammoplasty
AT A GLANCE
DURATION
2-3 HOURS PER TREATMENT
DOWNTIME
14 DAYS
ANAESTHESIA
GENERAL
RESULTS
6-8 WEEKS
LONGEVITY
PERMANENT
FINANCE – FINANCE OPTIONS AVAILABLE FOR TREATMENTS OVER £500. 0% FINANCE AVAILABLE
Performed by
Mr Muhammad Javaid
MBBS MSc FRCSG (Plast) BAAPS & BAPRAS
Location availability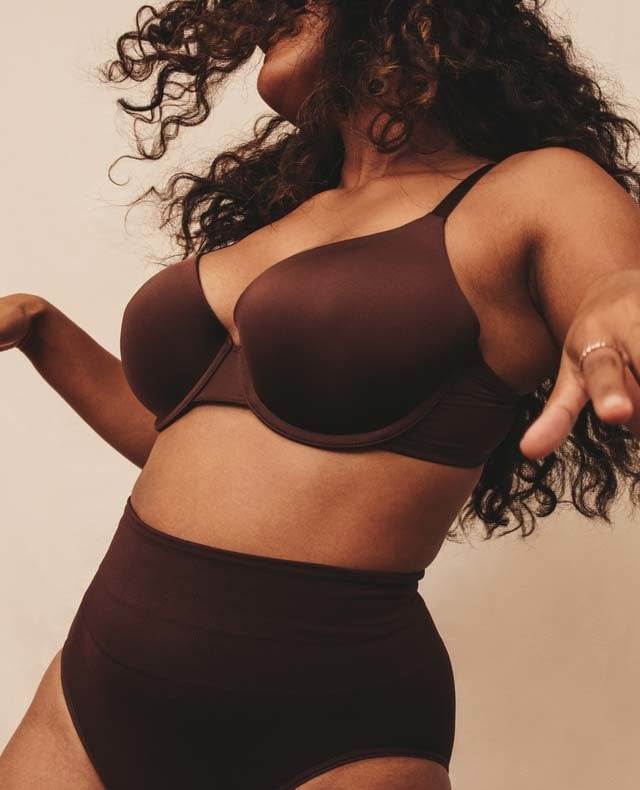 We understand that large breasts, in men and women, can have a significant impact on physical and mental wellbeing. The cause can be varied including genetic, hormonal or body weight.
Breast reduction surgery ( boob reduction) is a simple but life changing procedure that can have a profound positive effect on your confidence and can greatly reduce or alleviate back ache, neck and shoulder pain as well as skin irritations.
The surgery will  improve the shape of your breasts to make them more even and aesthetically pleasing . The procedure is also referred to as Mammoplasty in females.
At Zenith, this surgery is carried out by Consultant surgeons who have a very high level of expertise in performing breast reduction surgery. To enhance your decision making process, we can offer a Crisalix, a Virtual 3D/4D imaging service, after your first consultation. This will  enable you to see how your breasts will look after the procedure and gives a very good impression of whether this will be right for you.
In some cases the surgeon may recommend Breast uplift (Mastopexy) and/or nipple/aerola reduction to enhance the result of breast reduction. Our surgical team will hand hold you throughout your journey to ensure you receive the best outcome possible.
To read about Male Breast Reduction please read Male Gynaecomastia Surgery.
What is Crisalix – Virtual 3D/4D Reality Imaging?
Zenith is one of the very few clinics in the UK to provide an fully immersive insight into how your breasts will look after the procedure, compared to now. You can keep these images and access them anytime, anywhere so you can take advice from your friends and family. To find out more about Crisalix click here.
Why choose Breast Reduction?
Proportional and more even breasts
Improve posture
Alleviate back ache, shoulder and neck pain
Eliminate skin rashes or irritation under bra folds
Greater freedom in choosing clothing, including swimwear and strappy tops
More choice of exercises
Flatter chest for males
Increase self confidence
Who is the ideal candidate for Breast Reduction Surgery?
If you experience or suffer from any of the physical and emotional issues related to large breasts, you will be considered for surgery at Zenith, excluding patients who are
under 18 years of age
pregnant
nursing mothers (must wait between 3-6 months after birth)
What happens Before Your Procedure?
Before your surgery, you will be assigned your own personal patient coordinator who will be your point of contact throughout your journey with Zenith.
You will meet with your [BAAPS/BAPRAS ] registered surgeon and discuss at length the results you would like to achieve
Your surgeon and Patient Coordinator will explain the risks and complications that can arise from having your breast reduced and it is important that you ask as many questions as possible to make sure you are fully informed.
The consultation will also include an examination where the surgeon will need to assess your breasts to be able to advise if you are suitable for the procedure.
You have the option to have  3D Virtual scan, at no extra cost, to see how your breasts would look after the procedure.
Once you are happy with all the information that you have been provided with, we can then begin to plan your procedure.
There will then be a second, and in some cases a third, consultation with the surgeon at which point any further concerns will be dealt with. There is no extra cost for these consultations.
You will need to attend a pre-operative assessment between 2-5 weeks prior to your surgery. This is where you will come and meet either our senior nurse or doctor and they will go through your medical history, take your measurements – (height, weight, BMI), and perform a blood and MRSA test to ensure you are fit for surgery.
It is compulsory for all patients who smoke to stop at least 4 weeks before and 4 weeks after surgery.
Preparation Before the Boob Reduction
Medication
Certain medications, including homeopathic, can increase the risk of bleeding and bruising and you must stop these at least 2 weeks prior to the surgery. Please inform the surgeon if you are taking any of the following:
Aspirin
Any Anti Inflammatories eg Ibuprofen/Nurofen/Voltarol
St John's Wart
Preparations containing ginger,garlic or cod liver oil
Clothing /Toileteries
Please pack some clothing and toileteries for your stay at the hospital. In the first few days it will be easier for you to wear garments that open and fasten from the front to minimise the risk of stretching and straining the wounds. You will be required to wear a post-surgery bra or sports bra for up to three months after the procedure. A long handled hair brush would be useful after surgery as you will not be able to stretch as much.
Care after surgery
You will need a family or friend to drive you home after the surgery. We recommend that they stay with you for at least 24 hours after the surgery. You will also need to arrange help at home with daily chores for a week or two, depending on how well you recover. You should be able to do gentle walking and light shopping after two weeks.
Diet
We recommend that you  stock up on healthy food prior to the surgery. Consider foods that are low in salt and sugar, plenty of fresh vegetables and fruit and caffeine free drinks. You must not consume food, including water, gum, sweets,  at least 6 hours before surgery. Alcohol must be stopped at least 24hours prior to surgery and smoking at least 4 weeks prior and 4 weeks after the surgery.
What Happens on the day of Breast Reduction Procedure?
This is an overnight procedure so you will be admitted to a suitable located hospital where our surgeon would operate from.
You will have a final consultation with the surgeon and sign a consent form.
 Breast Reduction surgery  will be performed under general anaesthetic so you will meet your anesthetist to discuss the best method for putting you to sleep.
Your surgeon will make the right type of  incision in the breast depending on how much tissue needs removing. This would have been discussed with you during consultation.
 The surgeon will then remove excess breast tissue, skin and fat to reshape the breast. Nipples will be relocated higher to match the new contours.
The whole operation lasts about 3 hours.
You will be taken into the recovery ward after your procedure where you will recover for up to two nights.
At the time of discharge you will be given appropriate medication and contact details of our surgical team, in case of need.
Breast Reduction Aftercare
Immediately after having breast enlargement surgery, you will experience some swelling, pain and bruising. Continue taking your medication given at the hospital. You can continue to take over the counter medication like paracetamol, if required.
Exercise
Week 1-3  – avoid any form of heavy lifting, sport or aerobic exercise as this can increase swelling and bruising.
Week 3-6 – you can resume light aerobic exercise
After 6 weeks – you should be able to do most sporting and aerobic activities.
Work
You should be able to go back to light office work after 1-2 weeks but strenuous work should be avoided for up to 3 weeks.
Driving
It may take up to two weeks for you to start driving. Do check with your insurance company when their cover would be valid.
Post Operative Reviews
At Zenith we provide 24/7 clinical care after your surgery to ensure you make full and speedy recovery. You will have a wound check with our nurse a week after and a full review with the surgeon six weeks after your surgery.
Complications and Side Effects
As with any surgery, Breast Reduction surgery carries its own risks. Zenith provides 24/7 clinical care and you should avail this if you have any concerns. All potential complications will be discussed in detail with you at your consultation.
WHY CHOOSE ZENITH COSMETIC CLINICS FOR BREAST REDUCTION UK?
Surgeons are Consultant level and are fully registered with GMC,BAAPS AND BAPRAS (they hold substantive NHS experience too)
State of the art theatre facilities
3D Scanning to allow you to see what results you can expect
Personalised patient journey with one point of contact
All consultations and reviews are included in the price
24/7 clinical Aftercare
Registered with the Care Quality Commission (CQC)
99% patient satisfaction rates in recent survey
0% Finance available
FAQs
What Benefits Can I Typically Expect from a Mammoplasty ?
You are likely to experience some or all of the following benefits from a Mammoplasty
Proportional and more even breasts
Improve posture
Alleviate back ache, shoulder and neck pain
Eliminate skin rashes or irritation under bra folds
Greater freedom in choosing clothing, including swimwear and strappy tops
More choice of exercises
Increase self confidence
Who Is Breast Reduction Suitable For?
Those who are of normal weight but have neck, back and shoulder pain due to the size of their breasts will get the most benefits. 
Can I still breastfeed after the breast reduction procedure?
Many women can continue to breastfeed after the procedure but this depends on the tissue removing technique used in surgery. This is why it is important for you to discuss this option during your consultation.
How much does Breast Reduction Cost
Consultation with our surgical coordinator, who is experienced in handling most queries, is  FREE OF CHARGE and patients often find this extremely useful before they commit to paying for a consultation fee with the surgeon. However, you can book directly with the surgeon and the fee is normally between £50 – £150. This price is all inclusive no matter how many times you need to be consulted prior to the procedure. During your consultation, you will be able to discuss the price and all of your options. Pricing varies from patient to patient and starts from [£9600 ] for bilateral surgery. 0% Finance is available at Zenith.
What Causes extremely Large Breasts?
Gigantomastia is a rare condition and although the precise causes are not known it seems to be related to increased sensitivity of the breast tissue to hormones. There are genetic factors too. Excess body weight can also contribute.
How Many Cup Sizes Do You go Down With Breast Reduction?
This is a choice that you will come to with your surgeon, however 1-2 cup sizes is a common request.
How can I Minimise the risks of Mammoplasty surgery
It is important to choose the right surgeon who has extensive experience in performing such procedures. At Zenith this surgery is performed by Consultant surgeons who are registered with BAAPS/BAPRAS, a regulatory body that upholds standards in plastic surgery.
Will Weight loss or Weight gain affect the size of my breasts?
Drastic weight loss or gain can have an impact on your breasts and thus it is important for you to be at an optimal weight prior to surgery.
Do I need a referral from my GP to have Breast Reduction surgery?
You do not need a referral from your GP to have this surgery. Our team will, however, contact your GP to inform them of your decision to have the surgery and ask for your medical history.
Before & After
See the results for yourself
Please browse the positive outcomes other patients have experienced from this treatment.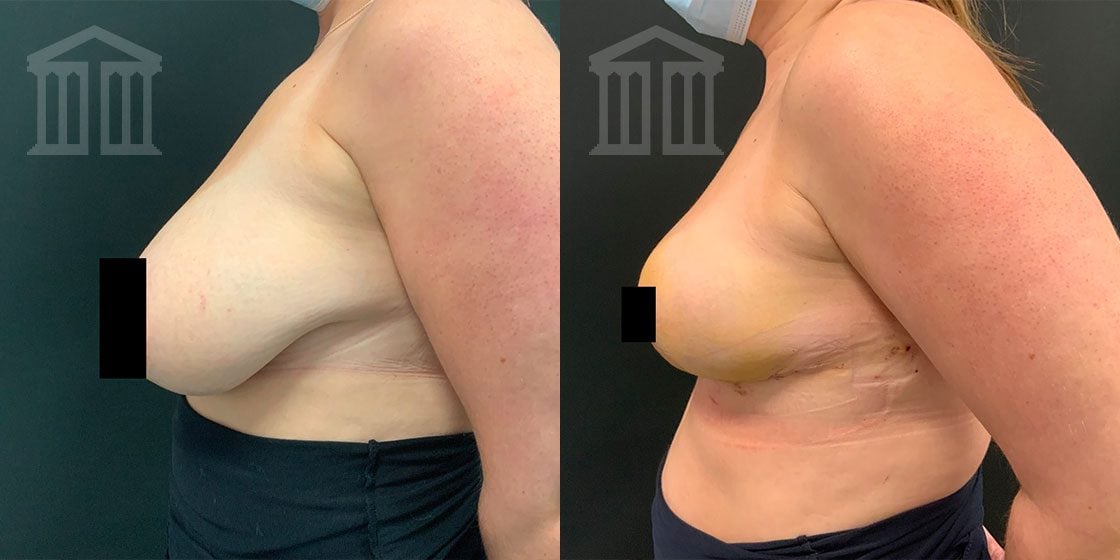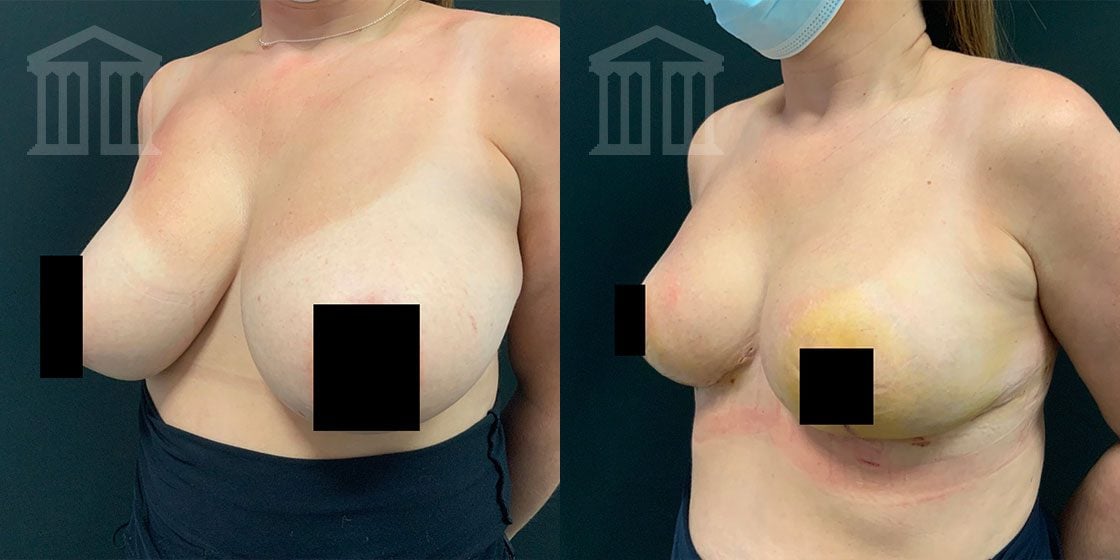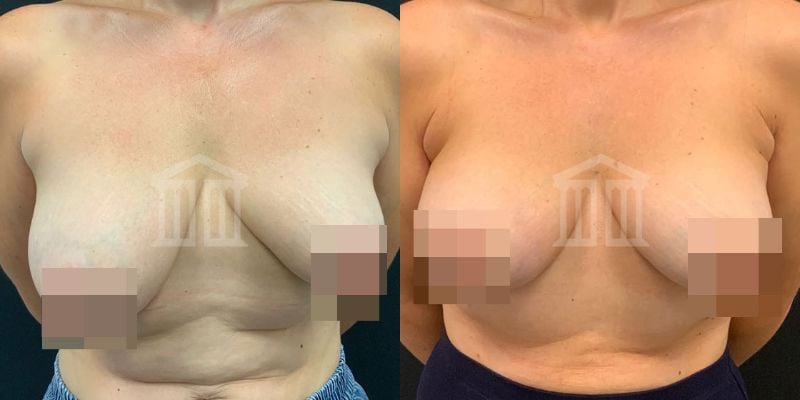 Making treatments affordable
0% Finance Available
Patients are often concerned about affordability of a treatment. To help alleviate this concern we provide flexible payment plans to suit your budget.
We can offer six months 0% interest option for any procedure over the value of £2500. Interest bearing options are also available if you wish to spread your payments over a longer period of up to 5 years. Please contact our team on 0115 959 6999 for further details or click the link below.
---
Finance your treatment
Breast Reduction Treatment Costs
Initial consultation...
Surgical Treatment Coordinator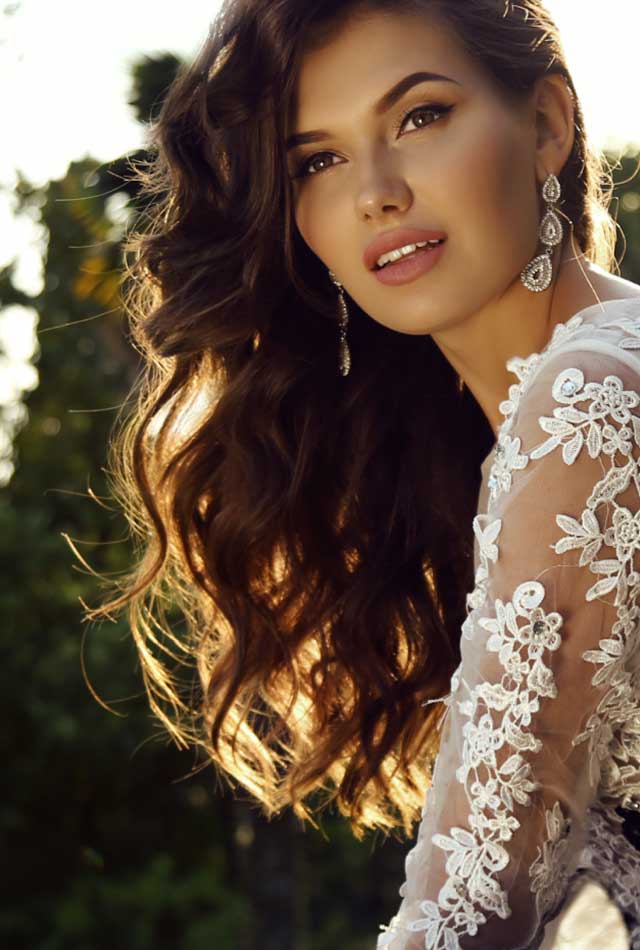 Breast Reduction Treatment overview
At a glance
Duration
2-3 Hours per treatment
Downtime
14 days
Anaesthesia
General
Results
6-8 Weeks
Longevity
Permanent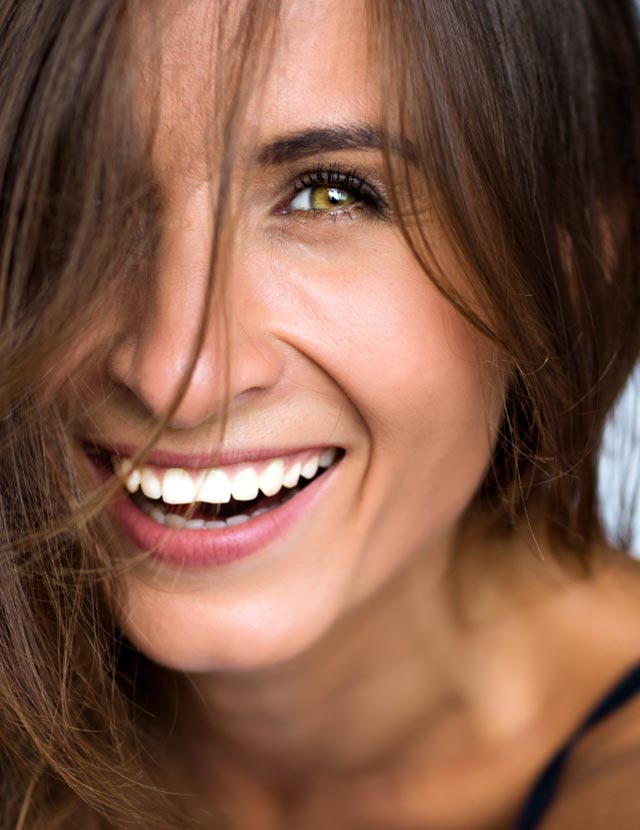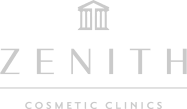 A clinic for you by Zenith
Cosmetic dentistry at its finest
We have a fantastic Dentistry team led by industry professional Professor Paul Tipton. Professor Tipton and his associates work on some of the most intricate cosmetic dentistry cases at our Nottingham Clinic.
---
Visit our Dentistry site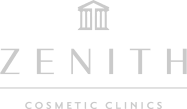 The goings on at Zenith
Zenith Journal
The Zenith Journal
UK Hair Transplant VS Turkey- Is the UK overcharging for treatment?
---
Read the story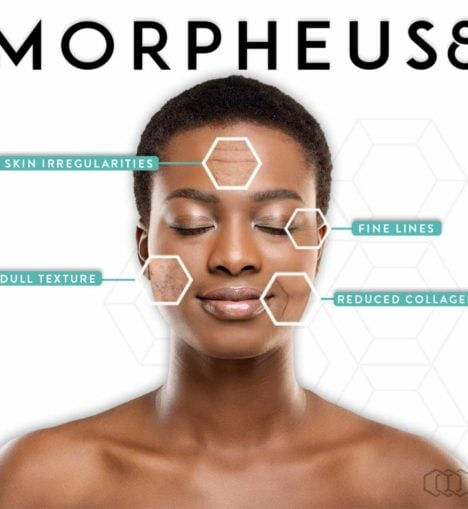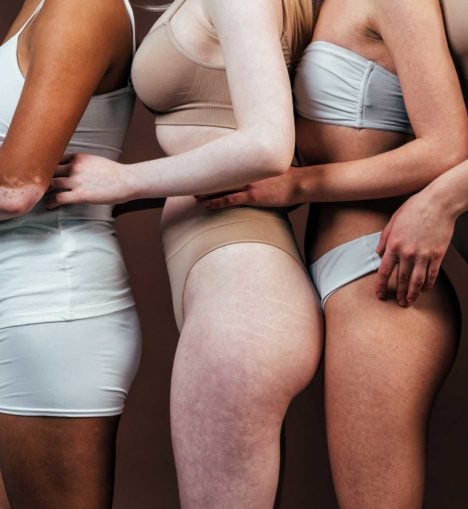 The Zenith Journal
Is it really possible to freeze fat?!
---
Read the story
---
View all journal posts