AT A GLANCE
DURATION
2-3 HOURS PER TREATMENT
DOWNTIME
7 DAYS
ANAESTHESIA
LOCAL OR GENERAL
RESULTS
UP TO 12 MONTHS
LONGEVITY
PERMANENT
FINANCE – FINANCE OPTIONS AVAILABLE FOR TREATMENTS OVER £500. 0% FINANCE AVAILABLE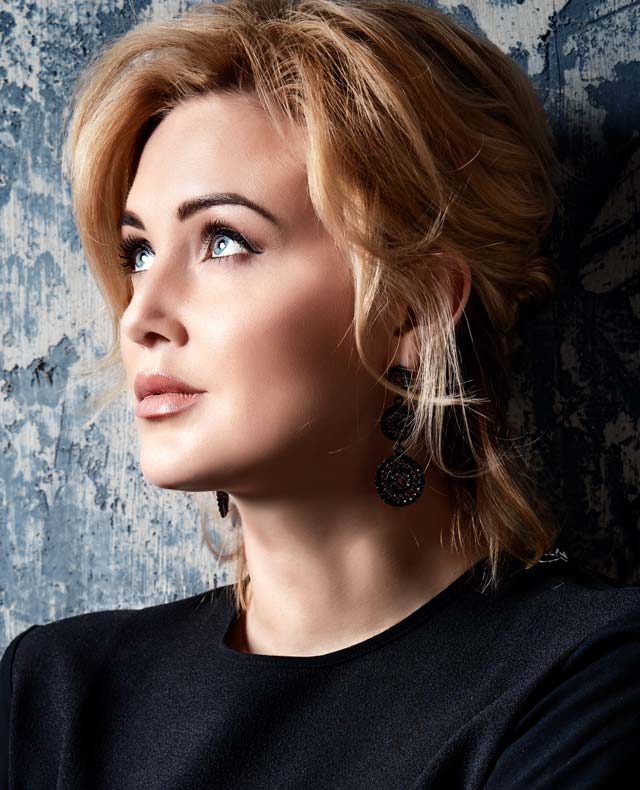 Noses come in all kinds of different shapes and sizes, and with them being a central feature in our faces, how we feel about their appearance or functionality can play a huge role in our self-esteem.
The nose is an integral facial feature and often one of the first features that is noticed by others, and so, those who have negative feelings about the appearance of their nose may feel significant stress and concern.
Rhinoplasty is a surgical procedure that changes the shape or size of the nose through modifying the structure (bone or cartilage). The procedure is also used to improve breathing and in some, snoring as well.
Why Would I Need Rhinoplasty Surgery?
There can be both aesthetic and functional factors behind a person being a suitable Rhinoplasty patient. For those who are unhappy with the appearance of their nose, the procedure offers an effective way to target the shape and size of the nose and achieve facial harmony.
Rhinoplasty can also alleviate problems caused by structural abnormalities and provide a solution for those encountering problems related to breathing and sleep impairment.
What is the Process?
The Rhinoplasty patient journey at Zenith begins with a consultation with our acclaimed Rhinoplasty surgeon, Professor Anshul Sama. During this consultation, Professor Sama will examine your nose and face and discuss in-depth with you the outcomes that you wish to achieve. The consultation will also support Professor Sama in determining the best approach for addressing your specific needs. Additionally, image simulation technology will be used to present how the surgery outcomes may look.
On the day of surgery, our surgical team will do their utmost to make the experience as comfortable and pleasant as possible.
Following the surgery, review appointments will be scheduled to monitor progress. For any questions or queries, our surgical co-ordinator will provide a point of contact at any point throughout the patient journey. The Zenith Team are also at hand to offer guidance and answer questions.
Why Choose Zenith Cosmetic Clinics for Rhinoplasty?
At Zenith, nose reshaping surgeries are led by our widely recognised and respected rhinoplasty specialist, Professor Anshul Sama. Rhinoplasty is suitable for both men and women.
Professor Sama's experience as a Rhinoplasty surgeon has spanned over a remarkable 3 decades. He has a wonderful track record is undoubtedly a surgeon you can trust.
Professor Sama's Rhinoplasty philosophy involves results that are functional and natural in appearance. He strives to create results which are aesthetically harmonious with the rest of the face.
All surgeries are carried out within the clinic's state-of-the-art facilities with on-site operating theatres and recovery facilities, there is no need for patients to be transferred from one location to the next. Throughout a patient's journey, they will be greeted by the same faces and location at every visit to the clinic.
Reviews with professor Sama will continue to place at the clinic until a year after day of surgery.
FAQs
Rhinoplasty offers an effective way to change the appearance of a nose as well as improve its functionality. If you wish to improve either the aesthetic or functionality of your nose, Rhinoplasty can be a wonderful option to consider.
What can be achieved through Rhinoplasty?
The aim of Rhinoplasty is to create an outcome that elevates how you feel about your nose, whether this is based on how it looks, how it functions or both. Rhinoplasty can significantly increase facial harmony.
What is Image Simulation?
Professor Sama uses Image Simulation technology in the planning process of every case. This technology allows him to present simulations of how a person's face may look following Rhinoplasty surgery. This provides guidance for the expectations that patients have.
Before & After
See the results for yourself
Please browse the positive outcomes other patients have experienced from this treatment.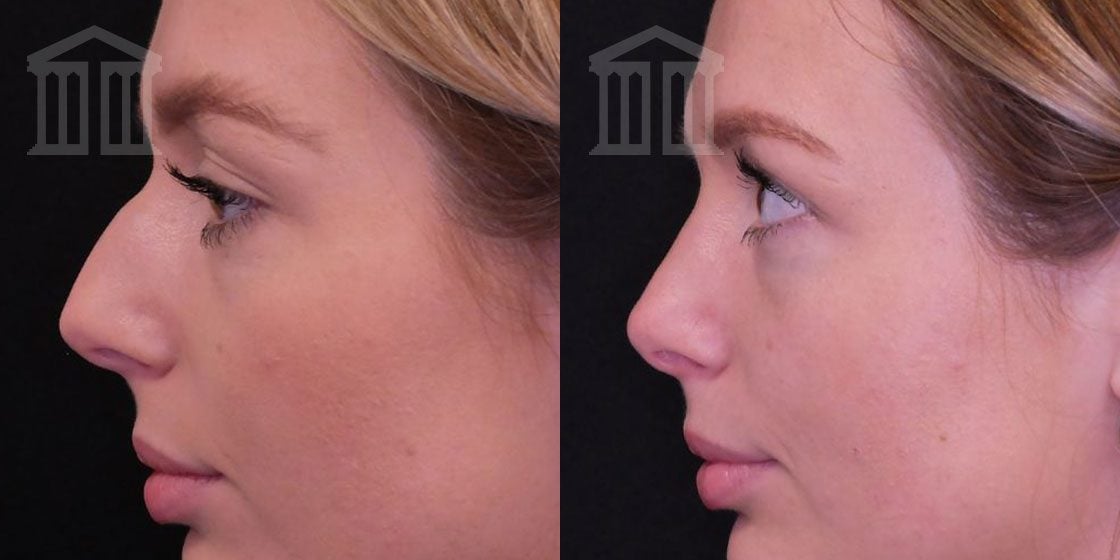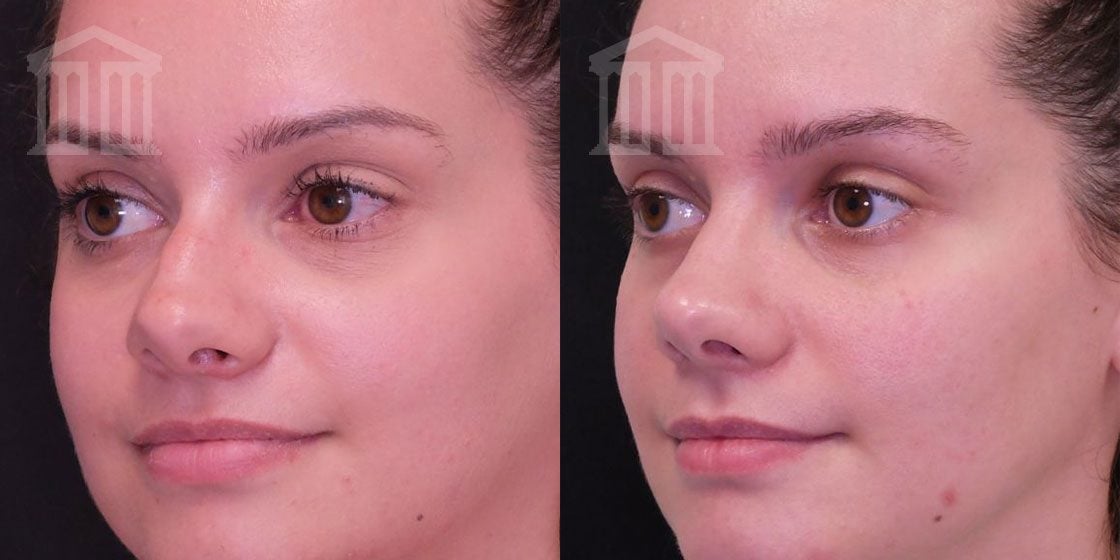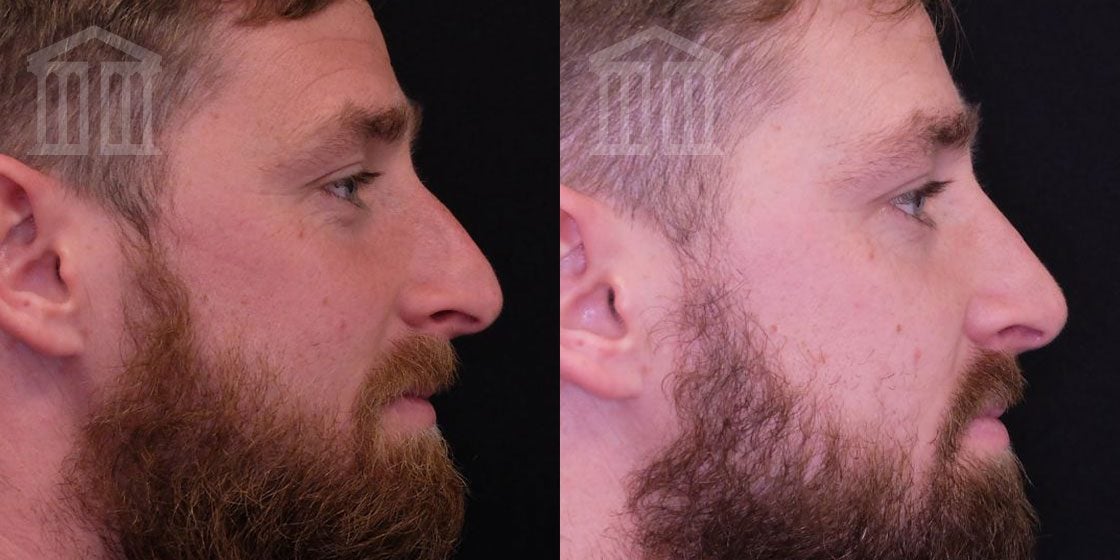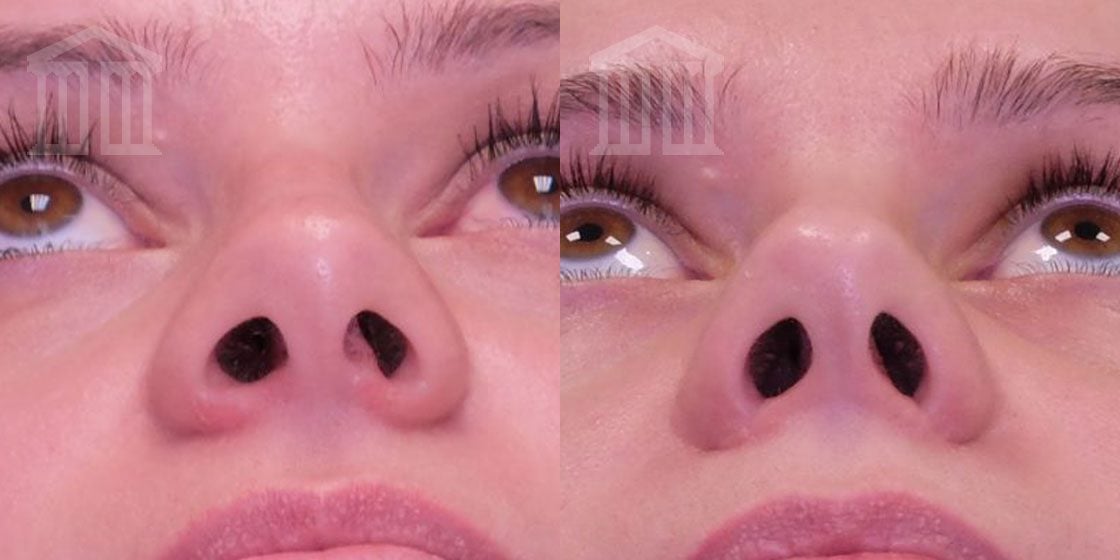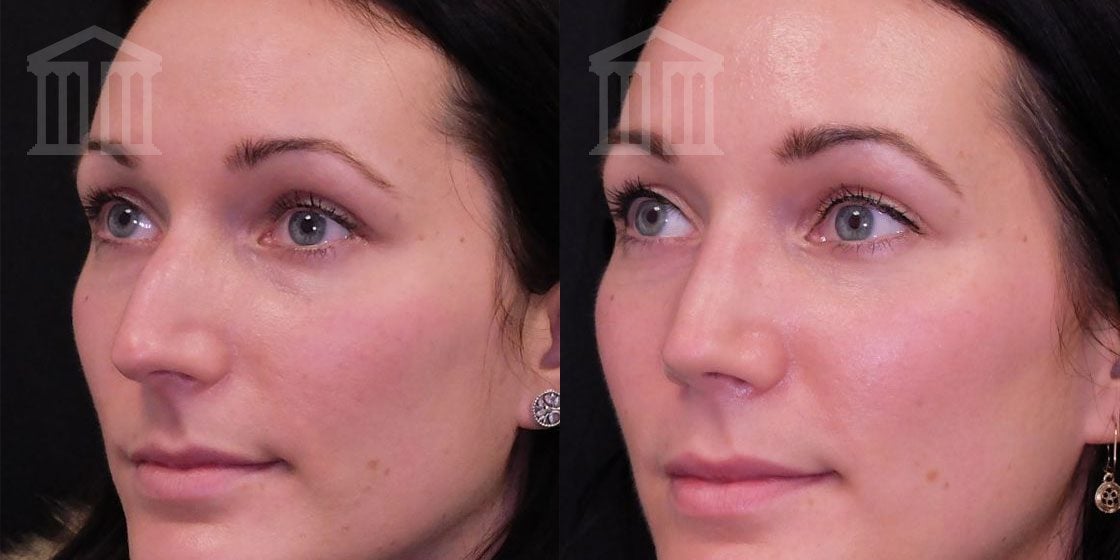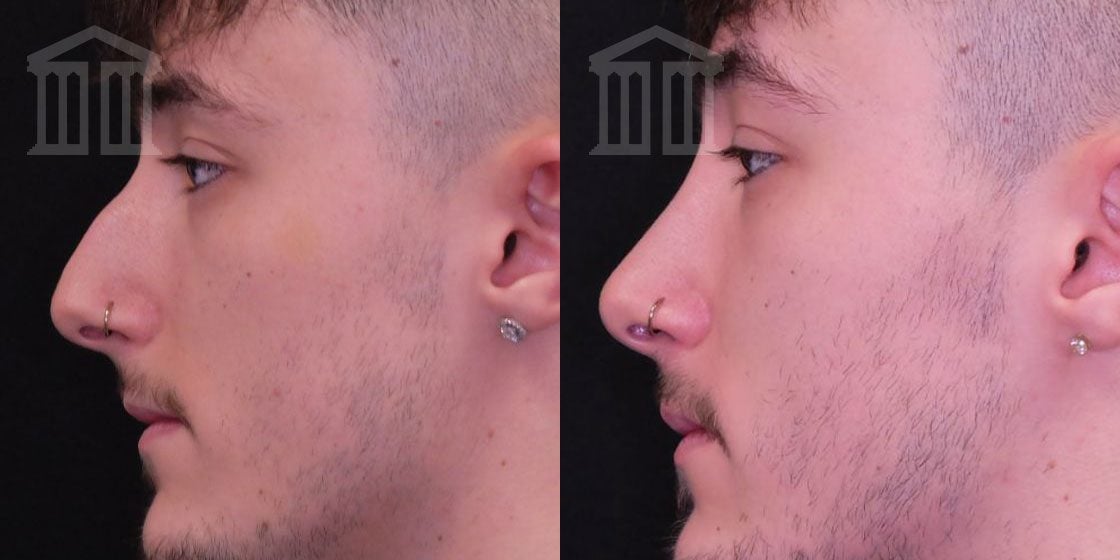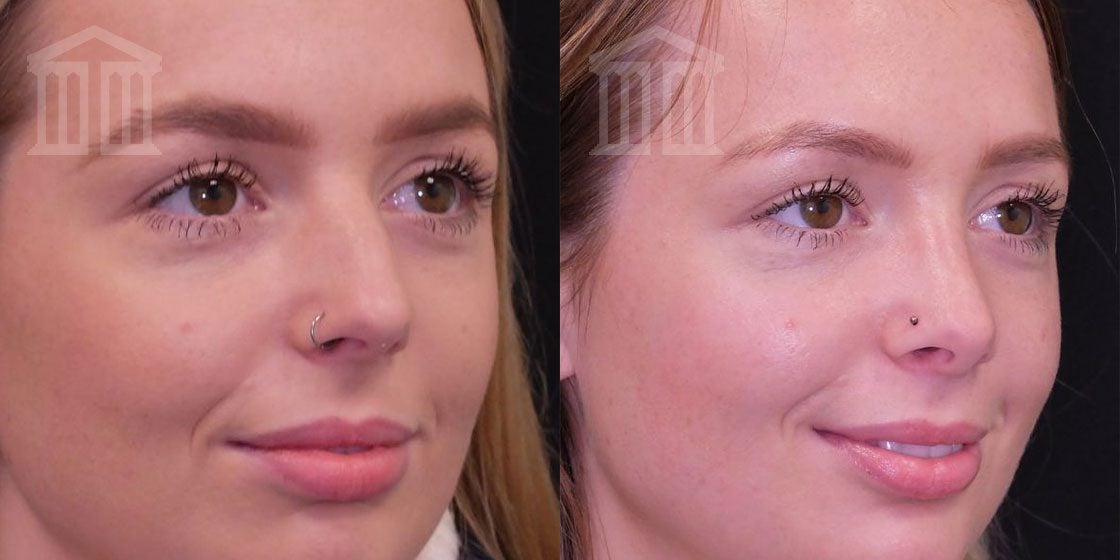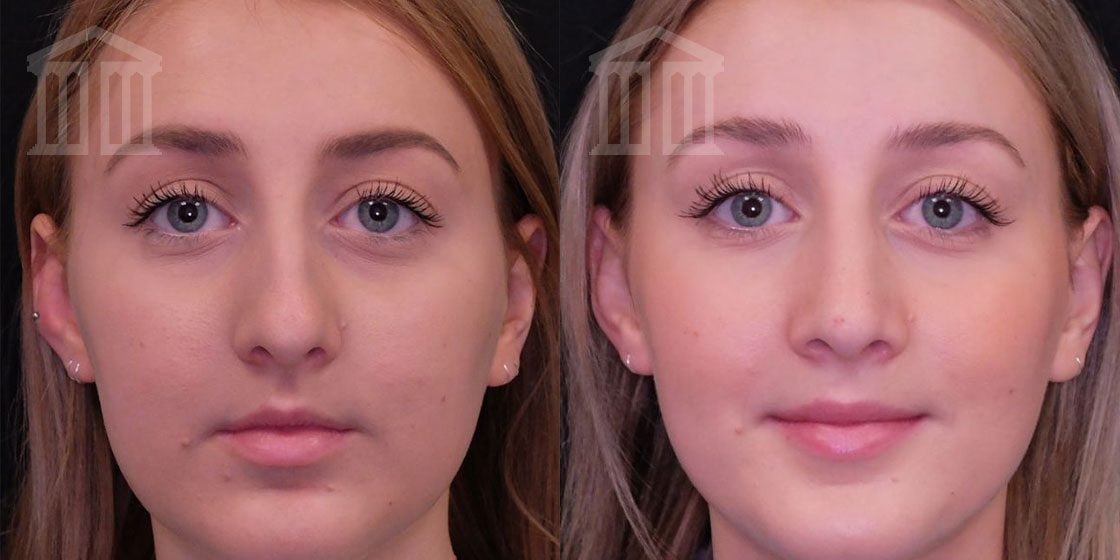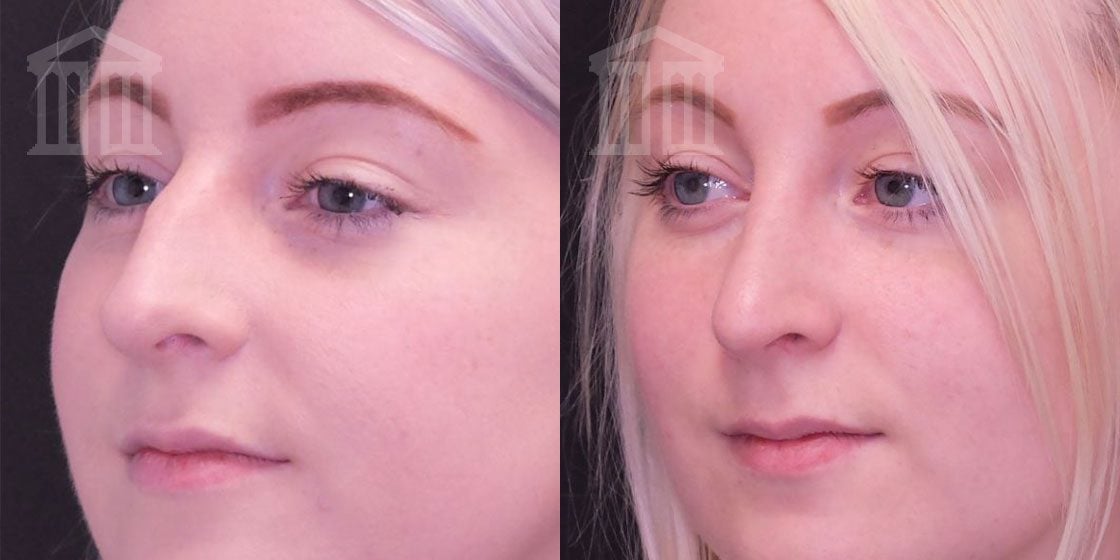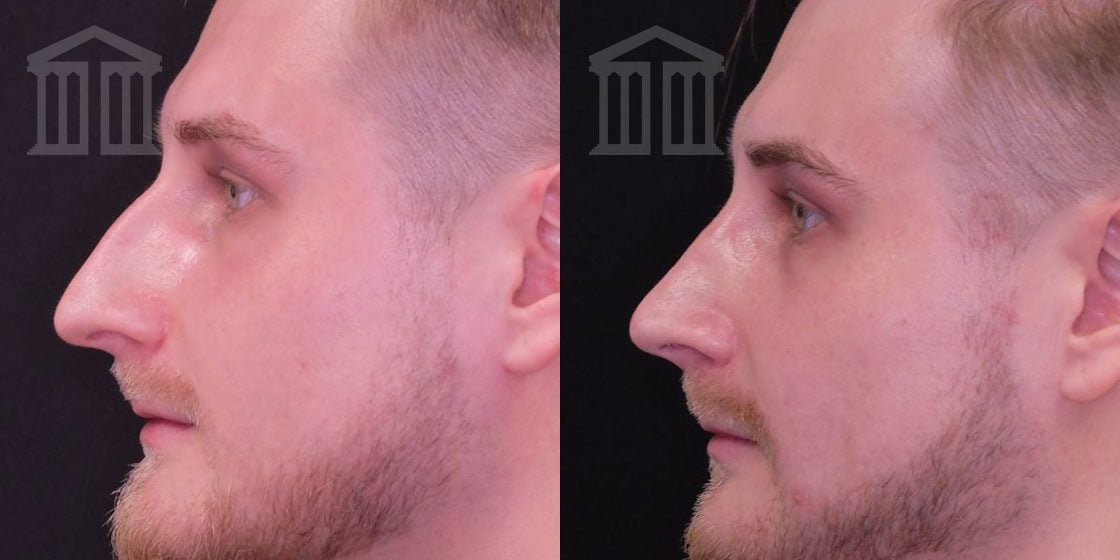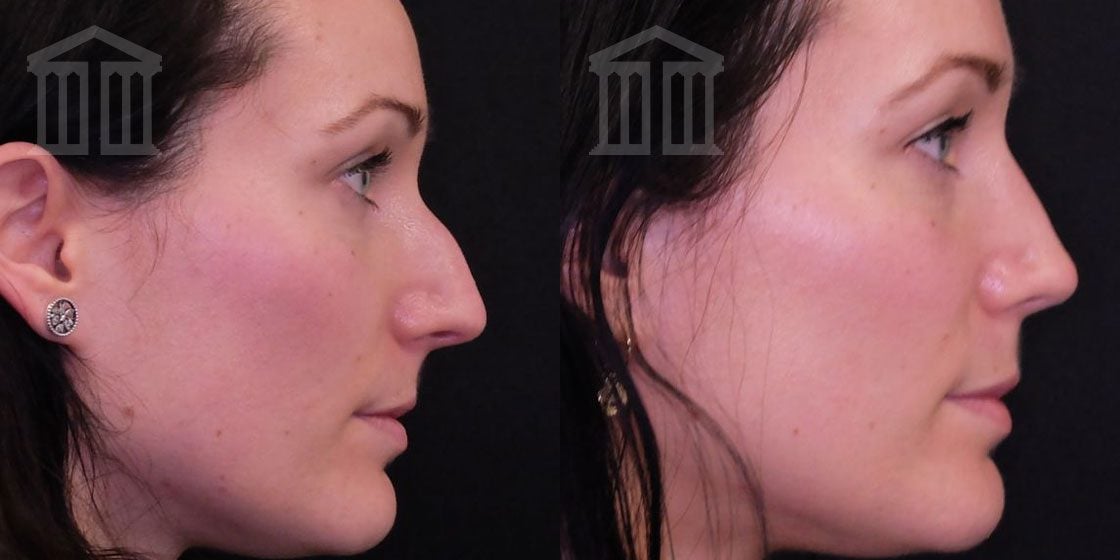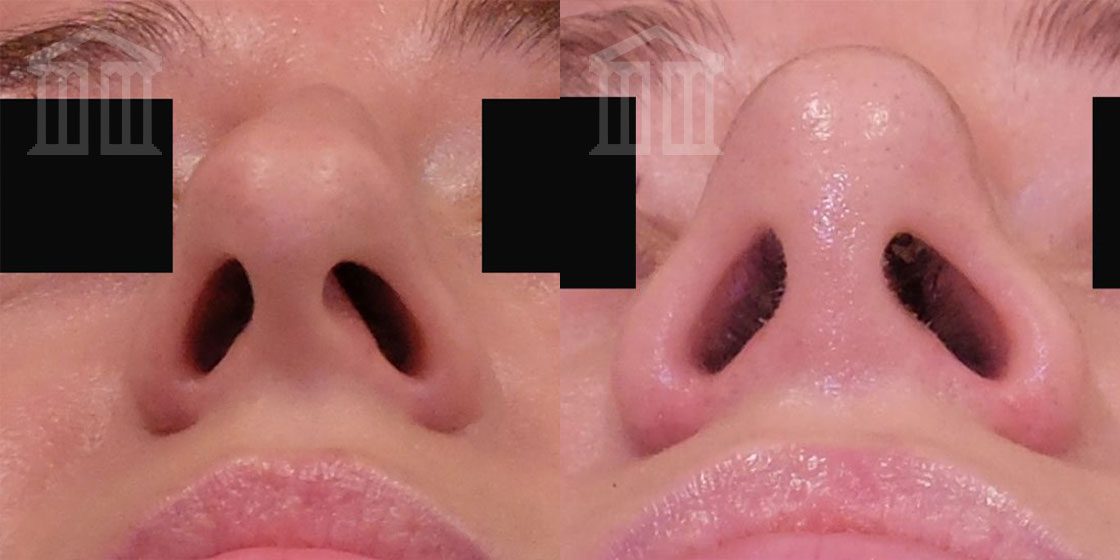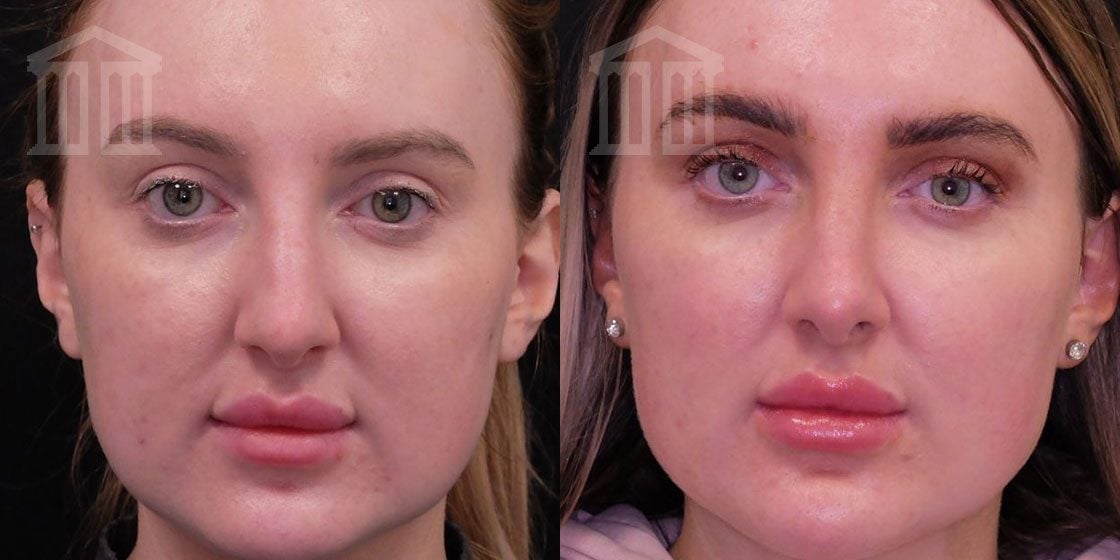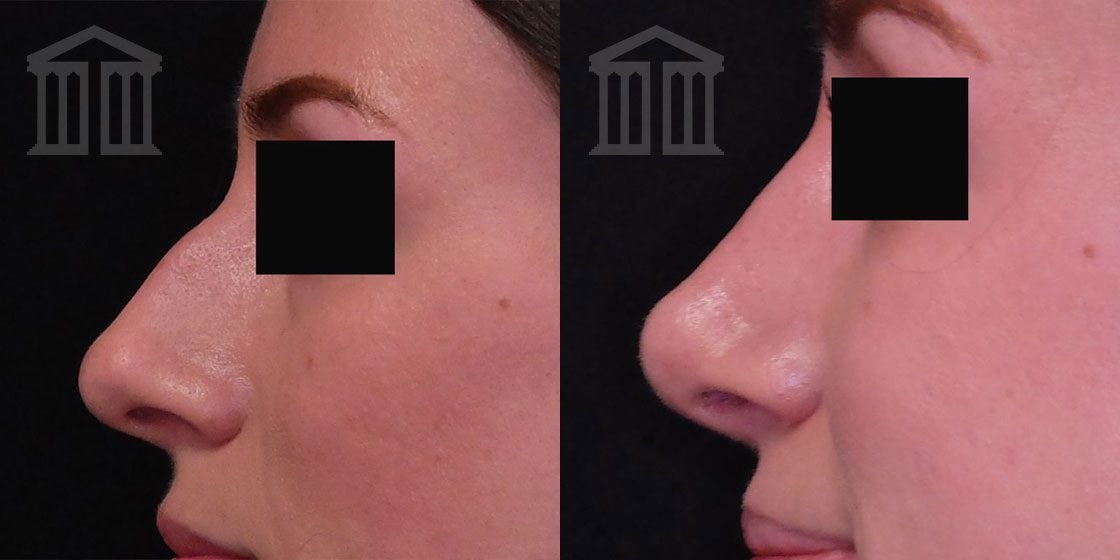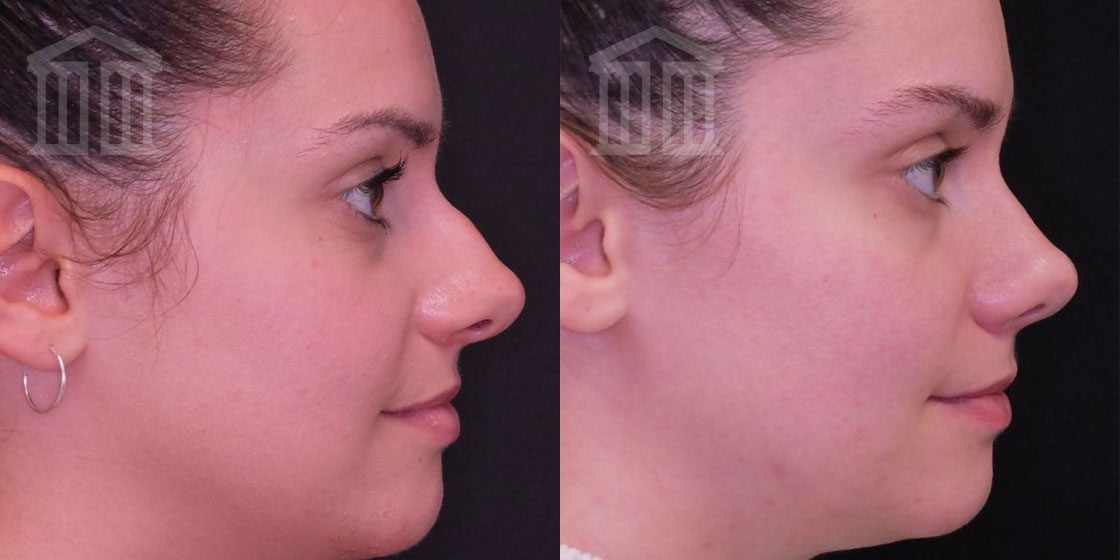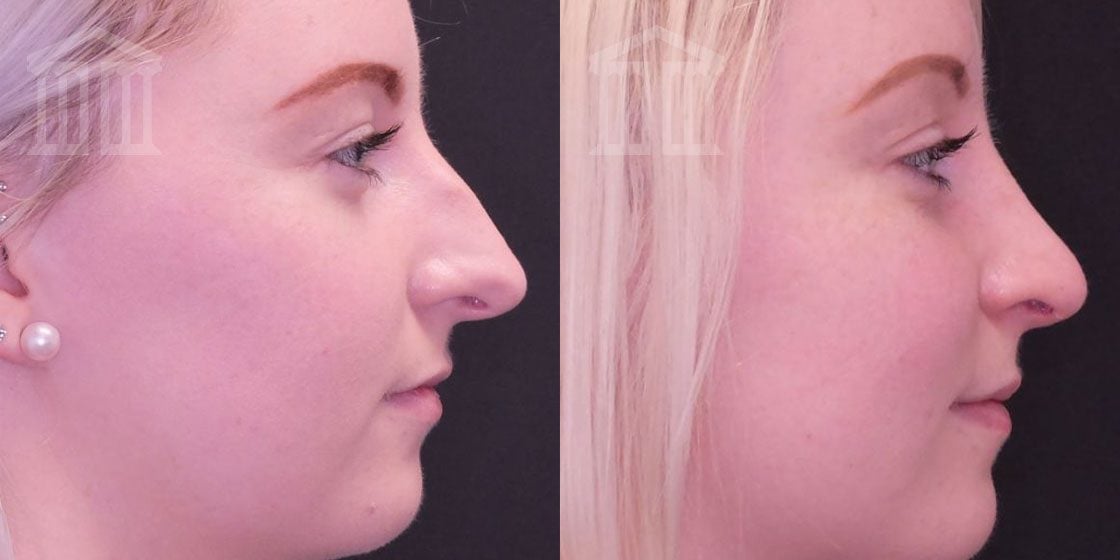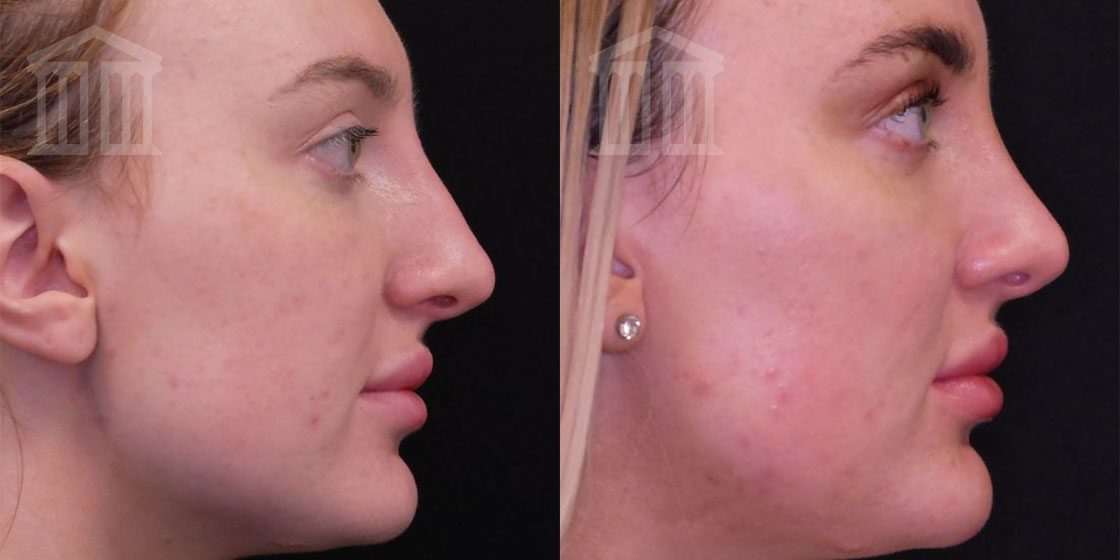 Making treatments affordable
0% Finance Available
Patients are often concerned about affordability of a treatment. To help alleviate this concern we provide flexible payment plans to suit your budget.
We can offer six months 0% interest option for any procedure over the value of £2500. Interest bearing options are also available if you wish to spread your payments over a longer period of up to 5 years. Please contact our team on 0115 959 6999 for further details or click the link below.
---
Finance your treatment
Rhinoplasty Treatment Costs
Initial consultation...
Surgical Treatment Coordinator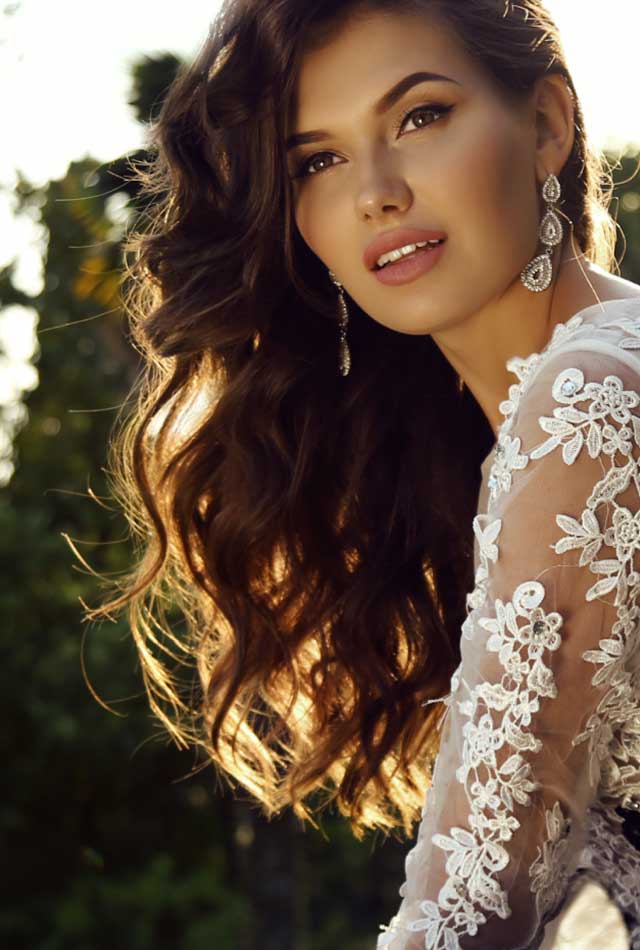 Rhinoplasty Treatment overview
At a glance
Duration
2-3 Hours per treatment
Downtime
7 Days
Anaesthesia
Local or General
Results
Up to 12 months
Longevity
Permanent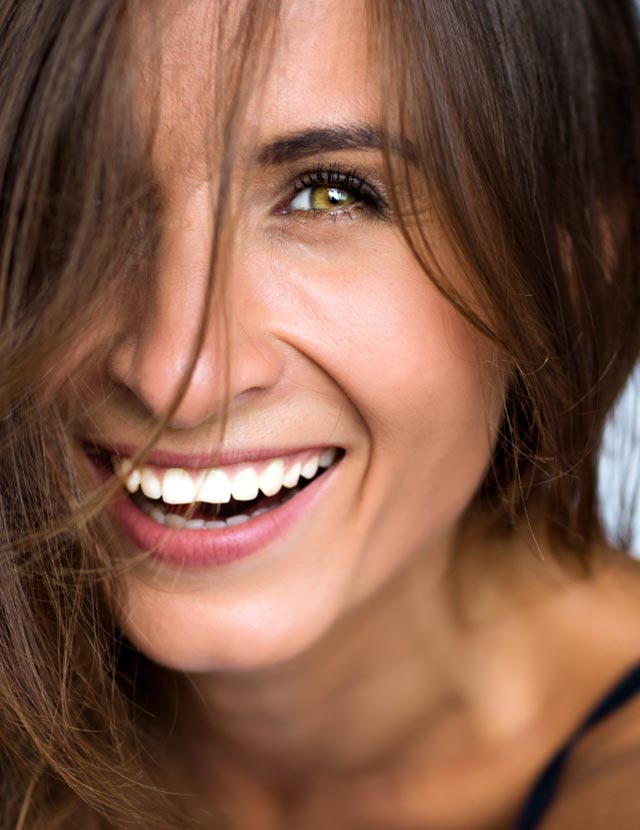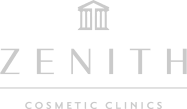 A clinic for you by Zenith
Cosmetic dentistry at its finest
We have a fantastic Dentistry team led by industry professional Professor Paul Tipton. Professor Tipton and his associates work on some of the most intricate cosmetic dentistry cases at our Nottingham Clinic.
---
Visit our Dentistry site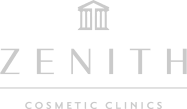 The goings on at Zenith
Zenith Journal
The Zenith Journal
UK Hair Transplant VS Turkey- Is the UK overcharging for treatment?
---
Read the story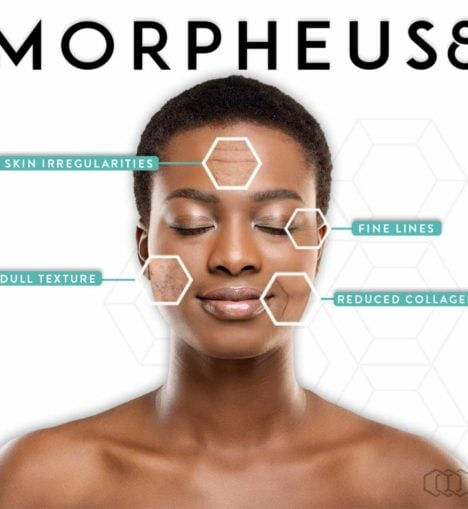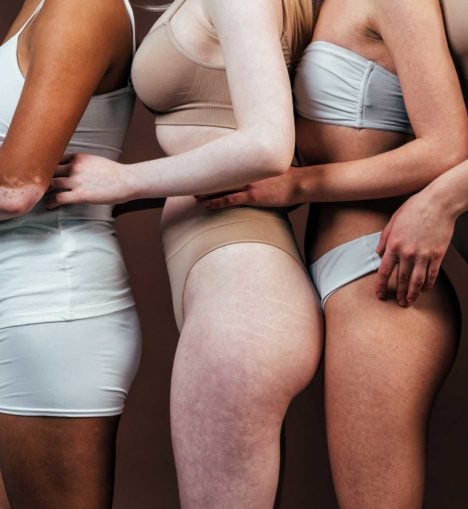 The Zenith Journal
Is it really possible to freeze fat?!
---
Read the story
---
View all journal posts