AT A GLANCE
DURATION
2 HOURS PER TREATMENT
DOWNTIME
14 DAYS
ANAESTHESIA
GENERAL
RESULTS
AROUND 6 MONTHS
LONGEVITY
PERMANENT
FINANCE – FINANCE OPTIONS AVAILABLE FOR TREATMENTS OVER £500. 0% FINANCE AVAILABLE
Performed by
Mr Muhammad Javaid
MBBS MSc FRCSG (Plast) BAAPS & BAPRAS
Location availability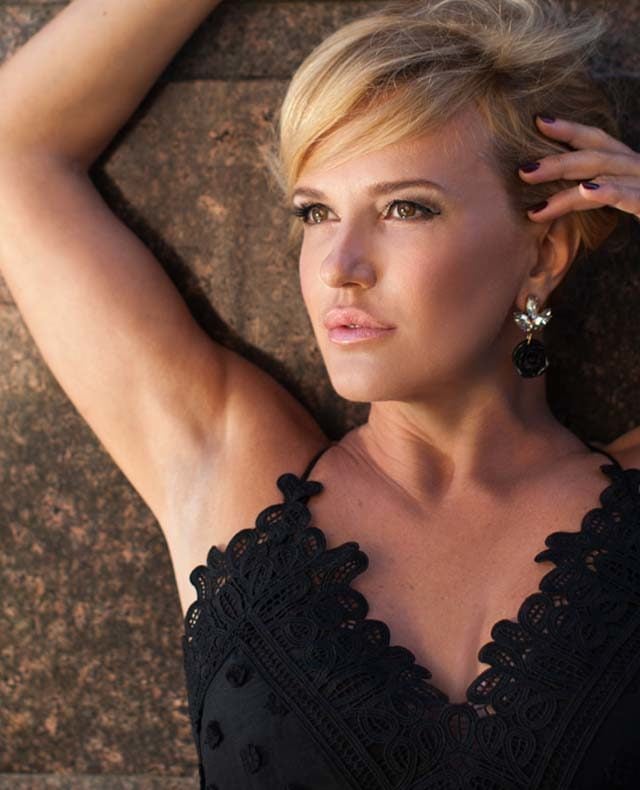 Arm Lift, medically known as Brachioplasty, is a surgical procedure that reduces the circumference of the upper arms and removes excess lax skin. Arm Lift Surgery targets what is often referred to as "Bingo Wings" and is usually performed at the same time as Liposuction to remove excess fat.
Brachioplasty, commonly referred to as an Arm Lift, is a surgical procedure performed to remove sagging skin on the arms, due to weight loss or natural aging.  
One of our highly experienced Surgeons will remove the excess skin from your arms to create a more aesthetically pleasing appearance. Liposuction  is commonly used at the same time to remove excess fat, if required.
Who Is The Treatment Suitable For?
An Arm Lift is ideal for anyone that a large amount of loose or sagging skin on their arms – often referred to as "Bingo Wings" hence why Brachioplasty also carries the term "Wing Surgery".
Brachioplasty is the best procedure when BodyTite or Vaser Liposuction cannot give the best results due to very thin skin. However, it is important to note that the procedure is not a substitute for weight loss and the best results are seen when the patient is at their target weight. Instead, it is more commonly used following weight loss.
What Happens During An Arm Lift?
Brachioplasty is usually performed under general anaesthetic. Your Surgeon will make a long incision between your elbow and armpit. Depending on your condition and situation, the incision could be minimal. Be sure and discuss your incision with your Surgeon prior to your surgery date. Segments of skin and fat will be removed and the remaining skin and tissue will be lifted, resulting in a tighter and smoother look.
Following the surgery, dressings will be applied and small tubes (drains) may be put in to drain any fluid or blood from the wound. Elastic bandages will also be applied to support the area. You will be given medication for pain relief and ensure that recovery is as comfortable for you as possible!
An upper arm reduction and lift usually takes approximately 2 – hours, depending on the amount of reduction required and whether other procedures such as Liposuction are performed.
What Is a Mini Armlift?
This is a smaller procedure that involves removing a wedge of tissue in the armpit and also requires a smaller incision that can be more easily hidden. It creates a sleeker appearance and is used in preference to the full procedure, whenever possible.
Side Effects and Risks of A Brachioplasty
Below are some of the common Arm Lift side effects and risks that you may experience include:
Scarring

Bruising and swelling

Numbness of the skin
Arm Lift Results
It takes around 6 months to see the final result from your Arm Lift surgery, so it is worth bearing in mind that it is not a quick-fix solution for sagging skin on arms, but it is an effective one. 
Before Your Procedure
You will meet with your specific Surgeon and allocated Patient Coordinator numerous times before your surgery to assess your suitability for the procedure, and to discuss the possible risks and complications. The Surgeon will confirm what is expected and you will sign a patient consent form once you are happy and be taken through all the details of your procedure.
You will need to attend a Pre-Operative Assessment between 2-5 weeks prior to your surgery date. This is where you will come and meet either our  Registered General Nurse or Senior Doctor and they will go through your medical history, take your measurements (height, weight, BMI) and perform a blood and MRSA test to ensure you are fit for surgery!
It is also important that you stop smoking at least 4-weeks before your surgery, and continue without smoking for 4 weeks afterwards.
At Zenith Cosmetic Clinics, our patients are at the heart of everything we do. Having a surgical procedure is an extremely personal choice and only you can make the decision to go ahead. We encourage you to take away all of the information, digest it and spend some time to really think about whether you want to go ahead with the procedure. We are there at every step to answer your questions and offer advice – we want you to be happy and comfortable with your decision.
Brachioplasty Aftercare
You will need to wear a tight-fitting body garment for the first few weeks following surgery to support the area. You should not engage in any strenuous activities until your Surgeon advises that it is safe for you to do so, he will do this during one of your scheduled follow-up appointments. Your scars will be permanent but will eventually fade. You should allow 9 – 12 months for your scars to flatten and lighten in colour.
Why Choose Zenith Cosmetic Clinics?
As Zenith Cosmetic Clinics are one of the largest clinics in the UK and we offer a variety of procedures that can tackle the upper arm area. All procedures are performed on-site by our extremely experienced Surgeon. They will show you exactly what can be achieved in your particular situation. You will also be allocated a Patient Care Coordinator who will be by your side every step of the way!
We also have an Operating Theatre, Recovery Room and Aftercare Suite within our Nottingham Clinic so you can find comfort in the fact everything is done under one roof.
FAQs
How Much Does An Arm Lift Cost?
With any surgery, the cost involved is dependent on your individual circumstances and what it is you want to achieve as your end result. You will be able to find out the cost of your treatment following your consultation with the Surgeon, after they have assessed the area and listened to your concerns.
At Zenith Cosmetic Clinics, we do have finance options available over £2,500 which means you can pay for your surgery in manageable and affordable payments.
Before & After
See the results for yourself
Please browse the positive outcomes other patients have experienced from this treatment.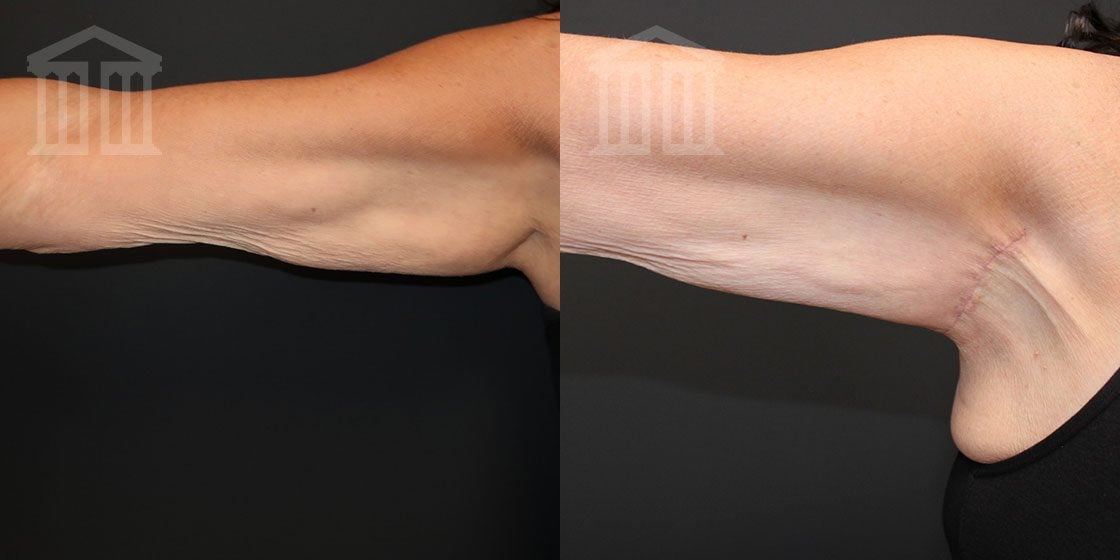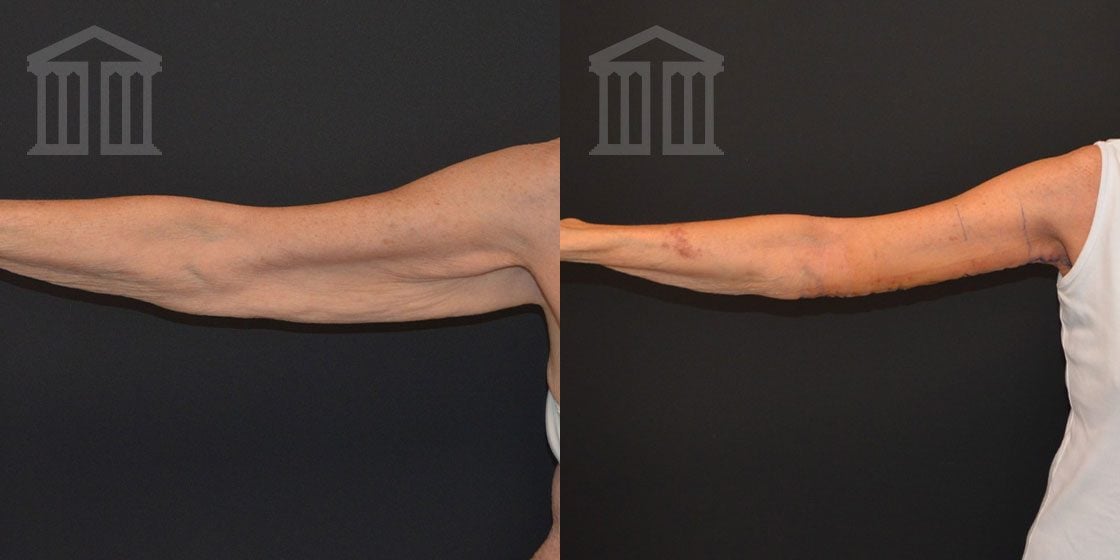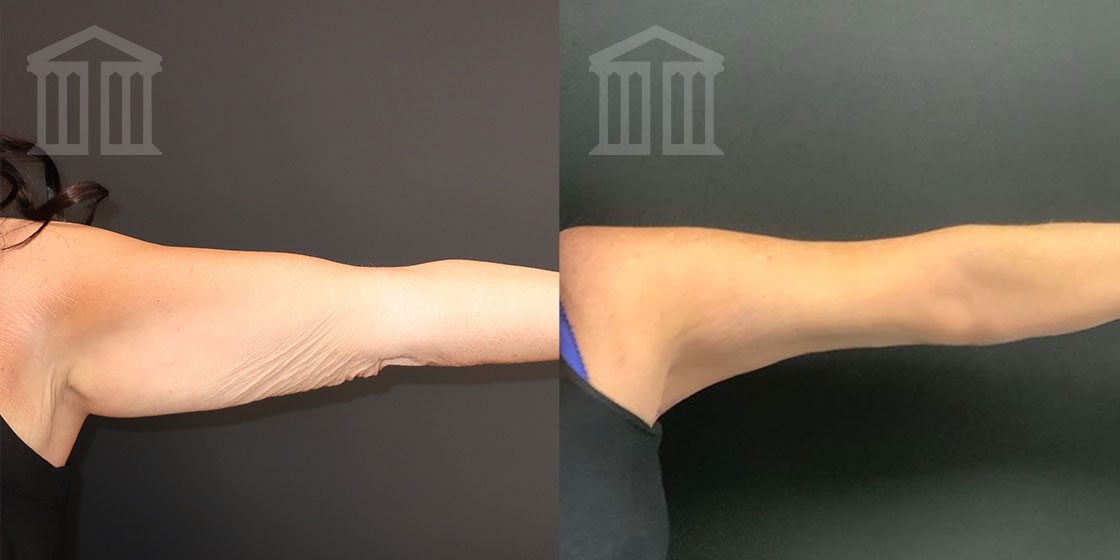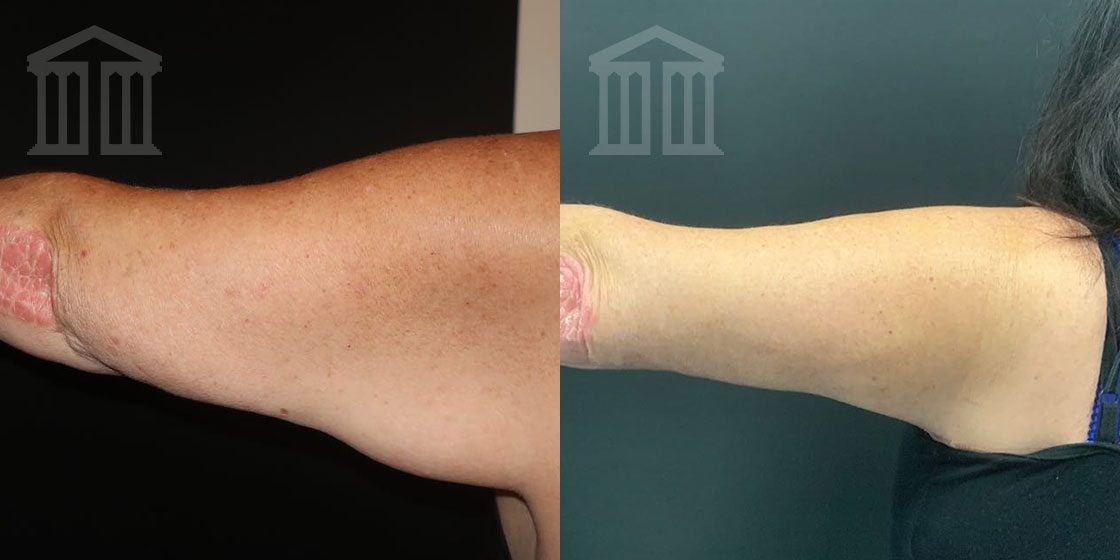 Making treatments affordable
0% Finance Available
Patients are often concerned about affordability of a treatment. To help alleviate this concern we provide flexible payment plans to suit your budget.
We can offer six months 0% interest option for any procedure over the value of £2500. Interest bearing options are also available if you wish to spread your payments over a longer period of up to 5 years. Please contact our team on 0115 959 6999 for further details or click the link below.
---
Finance your treatment
Treatment Costs
Initial consultation...
Surgical Treatment Coordinator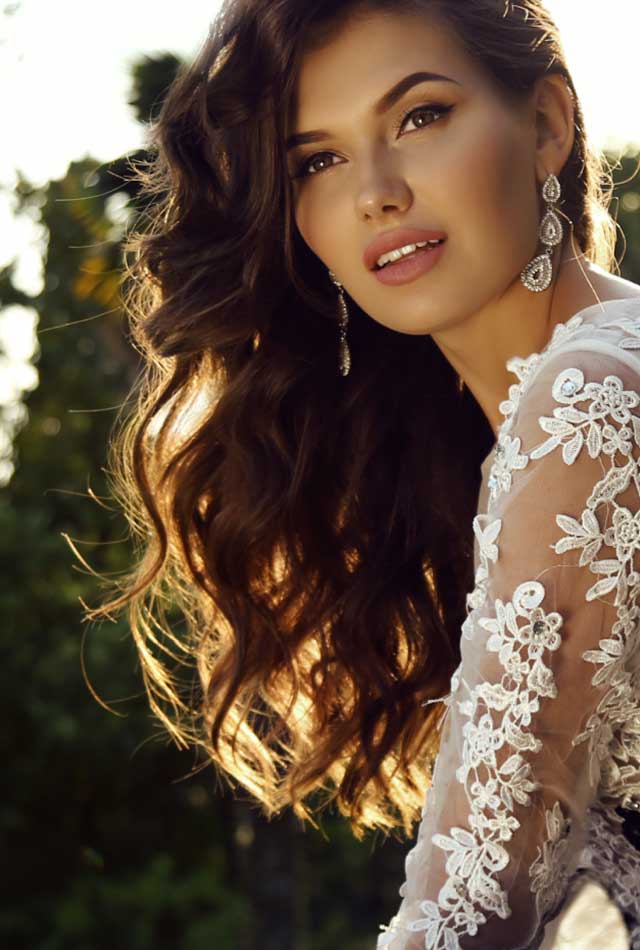 Treatment overview
At a glance
Duration
2 Hours per treatment
Downtime
14 days
Anaesthesia
General
Results
Around 6 months
Longevity
Permanent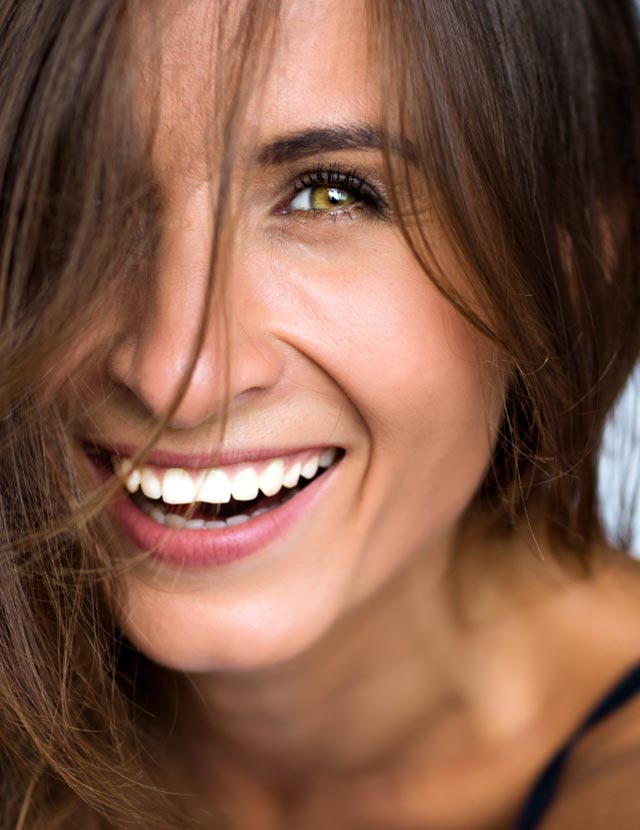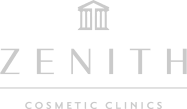 A clinic for you by Zenith
Cosmetic dentistry at its finest
We have a fantastic Dentistry team led by industry professional Professor Paul Tipton. Professor Tipton and his associates work on some of the most intricate cosmetic dentistry cases at our Nottingham Clinic.
---
Visit our Dentistry site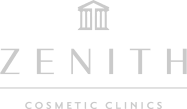 The goings on at Zenith
Zenith Journal
The Zenith Journal
UK Hair Transplant VS Turkey- Is the UK overcharging for treatment?
---
Read the story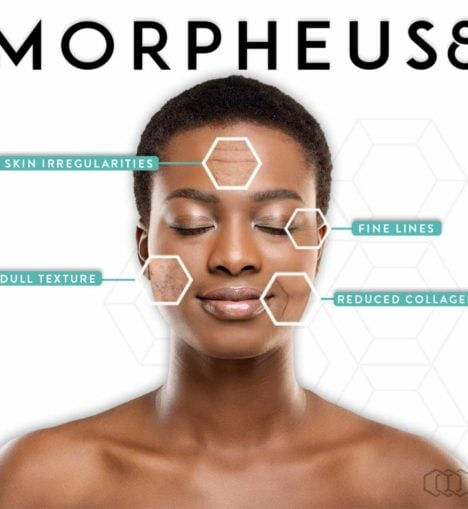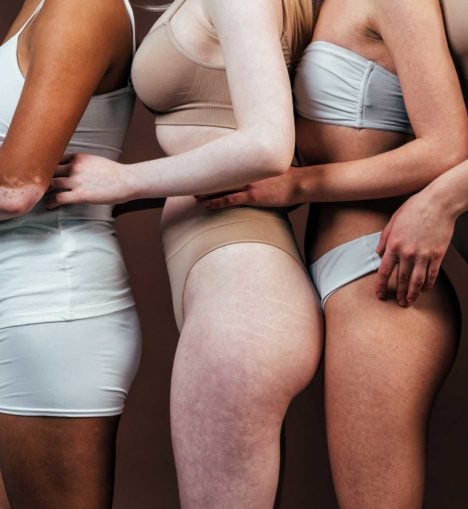 The Zenith Journal
Is it really possible to freeze fat?!
---
Read the story
---
View all journal posts